Membership Includes:
10 issues of Thunderboat Magazine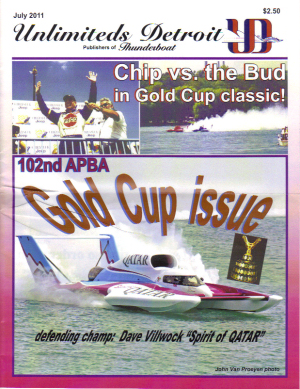 Get 10 issues of the best magazine that covers Unlimited Hydroplane racing for just $30/year .
Monthly Detroit-area Meetings
We meet on the last Thursday of every month at Steve's Back Room in St. Clair Shores. Meetings start at 7:30pm. If you're a hydro fan and you're in the area, you gotta be there!
More about monthly membership meetings...
Great Fun!
Gold Cup Seating for U.D. where a limited set of Gold Cup tickets are available to members for reserved seating at the most exciting race on the circuit.
Annual Holiday Party and Auction! Talk about fun! Wait until you see the annual auction at the annual U.D. Holiday Party, where you'll find tons of rare and interesting hydroplane memorabilia up for bid.
About Thunderboat Magazine