Photo Database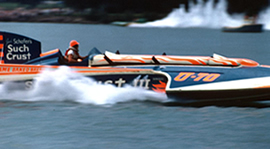 3377 Unlimited Hydroplane photos and counting!
Looking for that Pay 'N Pak or Such Crust picture? Or photos from 2008 Gold Cup? Try U.D.'s searchable photo database.
SEARCH FOR PHOTOS
Join the Club!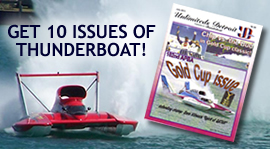 Membership in Unlimiteds Detroit includes 10 issues of THUNDERBOAT MAGAZINE.
Get the latest news (and rumors) from the sport YOU LOVE! AND talk hydros with some of the most ardent fans in the sport today at our monthly Detroit-area meetings.
JOIN THE CLUB!
Inside THUNDERBOAT
Here's what you'll find inside this issue of THUNDERBOAT MAGAZINE...
Inside your MARCH-APRIL THUNDERBOAT
New UD meeting location; Innovations in the Unlimited Class; "flip and wins".
Hydros at Detroit Autorama; 2020 racing schedules, minutes and more!
Mickey Remund update from Bob Senior; Join Unlimiteds Detroit; Bob Burd's 100th!
Hydroplane Resources
U.D. on Facebook!